Travel Trailers explained & links to current travel trailer RV builders.
The new page for travel trailers is finished and published, with applicable links being redirected to it.
The new site is progressing, as well, with material from this site being incorporated there.  It's still not open to the public, though, except for those who just happen across it.
Here's a few example images of travel trailers from Flickr (creative commons licensed images):
Airstream Travel Trailer in McCloud, California, October 23, 2010
Some rights reserved by brewbooks

Buick Roadmaster Riviera with travel trailer at Vestbirk Camping, Denmark, July 27, 2013
Creative Commons Attribution-Share Alike 3.0 Unported license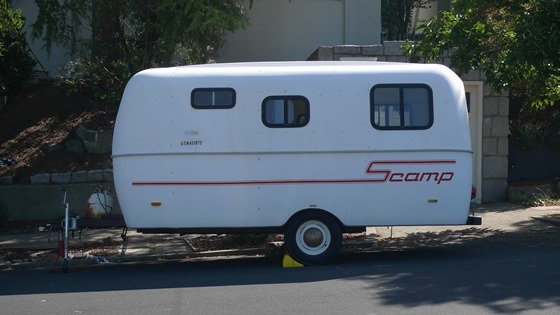 Scamp travel trailer, North Berkeley, California, October 2009
Some rights reserved by awduthie