Photos and exploring western South Dakota, August 10, 2014.
That's right. That's the name of a town. Scenic, South Dakota.
It's not much of a town. Perhaps it never was. These days, it's almost, but not quite, a ghost town.
We had left the Black Hills behind for a while, headed east to the South Dakota badlands. It was getting towards lunch time and we had a ways to go before we got to the next campground. I knew this little town was ahead, off on a side road, and thought we'd be able to find some place to stop so we could fix our lunch, even if it meant eating in the camper – usually when we are traveling, we prefer to eat outside, sort of a picnic along the way.
We didn't see any place to eat outside, so we parked next to an old, long shuttered, gift shop and ate in the camper before venturing out to look around a bit and snap some pictures.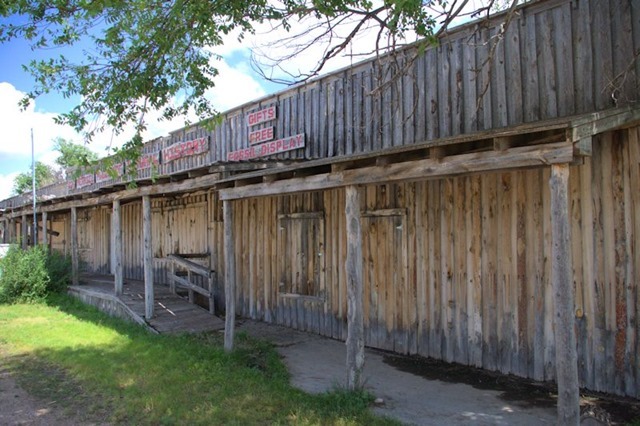 This old town was along what was probably once one of the east-west travel routes. There are a lot of these around the country, little places that withered and nearly died after the interstate highway system was built. These days, most of the traffic through this part of the country travels via Interstate 90, as we did a few days later when we headed to Wyoming.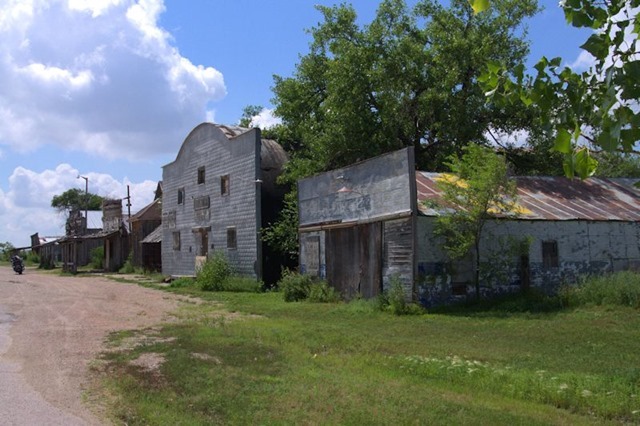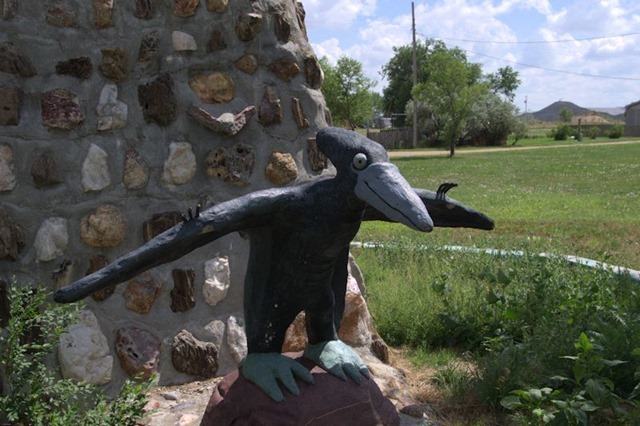 Scenic is not completely dead. There are a few homes there and we were able to fuel the camper at a combination filling station and convenience store.
And then we headed down the road to the next town and the RV park where we had reservations.
---
As I was getting ready to post this, I read that "In August 2011, a Philippines-based church called Iglesia ni Cristo (Church of Christ) bought the" town and nearby property, but has done little with it. (Wikipedia)