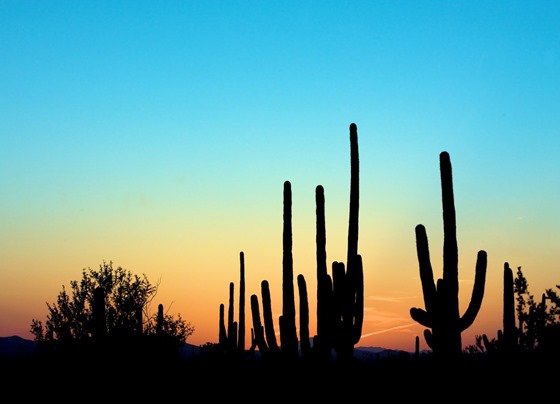 Saguaro Cactus near Tucson, Arizona, photograph by Carol M. Highsmith, April 4, 2008.
Photo Credit: This image is from Carol M. Highsmith's America, Library of Congress, Prints and Photographs Division. – image rights dedicated to the American people for copyright free access.
The saguaro, is a large, tree-sized cactus species native to the Sonoran Desert in Arizona, the Mexican state of Sonora, and an extremely small area of California. The saguaro blossom is the state flower of Arizona.
Saguaro Sunset products from Exit78 at zazzle.com