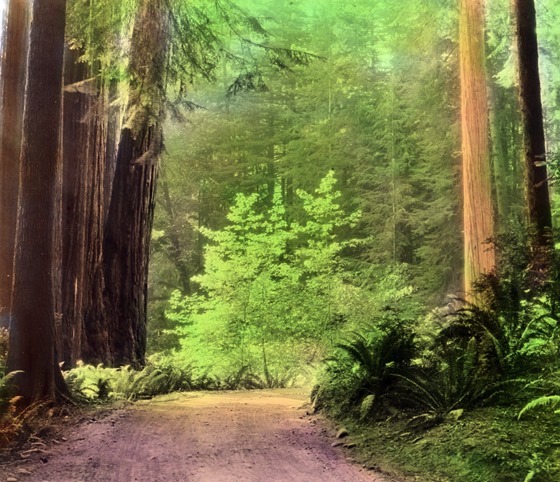 Image is from Oregon State University's "Visual Instruction Department Lantern Slides collection;" no date provided. Photographic lantern slides were used from about 1850 to about 1950.  In 1912, the route through the redwoods was little more than a rutted, muddy trail in many spots.
This image is from the OSU Special Collections & Archives shared in The Commons on Flickr;
No known copyright restrictions.
Random camping and travel images #32