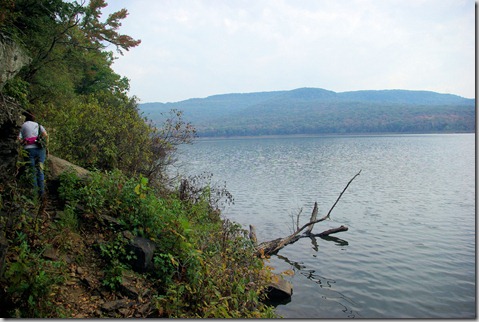 Ozark Highlands Trail along Lake Fort Smith, October 21, 2008, Arkansas
---
Gallery – Lake Fort Smith State Park
(click on image for larger version)
---
Lake Fort Smith State Park information:
Inside the park is the western end of the Ozark Highlands Trail, which stretches about 165 miles across Arkansas to Buffalo National River, passing through some of the most remote and scenic parts of the Ozarks, including hills, hollows and bluffs and past numerous waterfalls.  Other hiking and mountain bike trails within the new park are planned or under construction.
---
See more of our Image Galleries at Haw Creek.
---