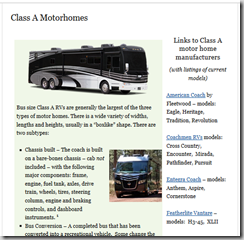 My new page for for Class A RVs is up. It is Class A Motorhomes explained – with links to current Class A manufacturers.
My goal with the new pages is to build a site that has good information that will be of use for people that are interested in RVs, whether they are new to RVing or old hands. I'm actually building the new site on a different URL, but as new pages are created, they are also published here.  This makes the content available now rather than waiting until the new site is complete.
The new site will include an extensive glossary of RV terms with pages of information that expand upon many of these terms.
For instance, the recent post, Tow Vehicle, was actually written for a page on the new site related to the glossary item, tow vehicle.
See  the Class A Motohomes page for more information.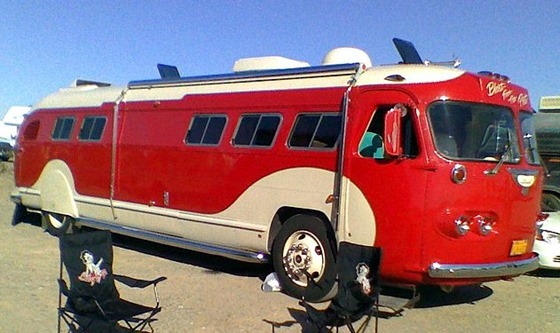 1941 Flxible Clipper motor Home (Conversion)
(public domain image)
The Flxible Co. (originally the Flexible Sidecar Company) was an American manufacturer of motorcycle sidecars, funeral cars, ambulances, intercity coaches and transit buses, based in the U.S. state of Ohio. It was founded in 1913 and closed in 1996.