We visited Louisiana, Missouri, in June 2007, while staying in a campground nearby.  We discovered a number of interesting murals there.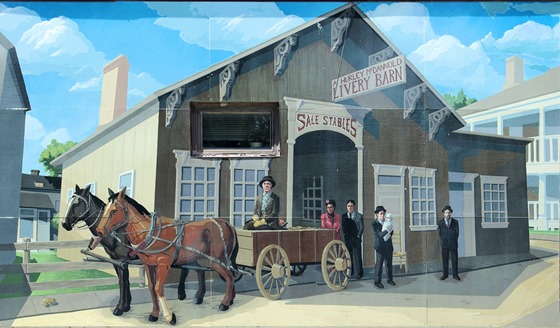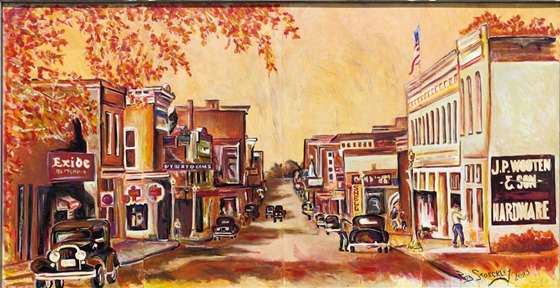 Comparing a modern day image from Georgia Street with a mural depicting the same street from the early 20th century, you can identify some buildings that still exist.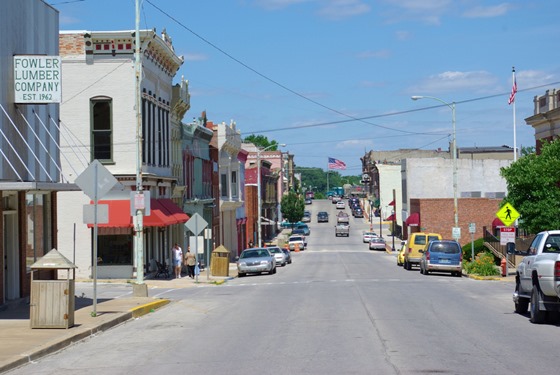 In the image below, I blended the two photos above, juxtaposing the now with the then.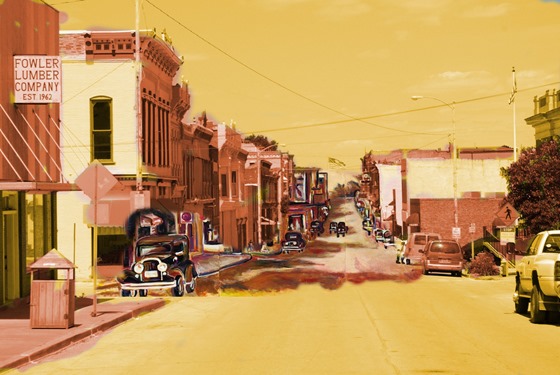 Three from the Road – no. 2 (with an extra)
Places that we've visited.