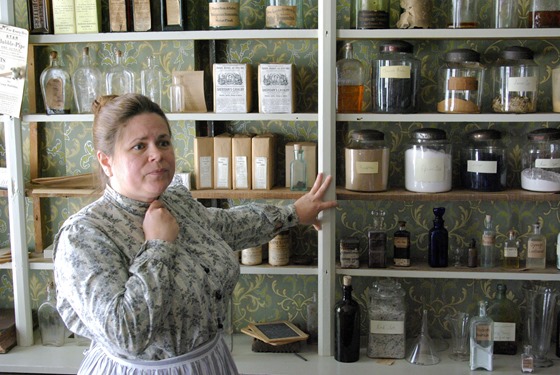 Costumed interpreter, Forestville State Park, Minnesota, June 14, 2007
Forestville is a ghost town in section 13 of Forestville Township in Fillmore County, Minnesota, United States. The nearest communities are Wykoff, to the northwest, and Preston, to the northeast.

The town of Forestville was settled in 1852 and organized in 1855, receiving this name in honor of Forest Henry, the first probate judge of Fillmore County. Henry settled in Forestville in 1854. The town was incorporated in 1891 and had a post office from 1855 until 1902.

In 1949 the Minnesota State Legislature authorized the creation of Forestville State Park, with the intent to preserve what remained of the abandoned townsite. Mystery Cave was added to the state park in 1987.
Links:
Video tour from Minnesota Department of Natural Resources
Random travel image #38