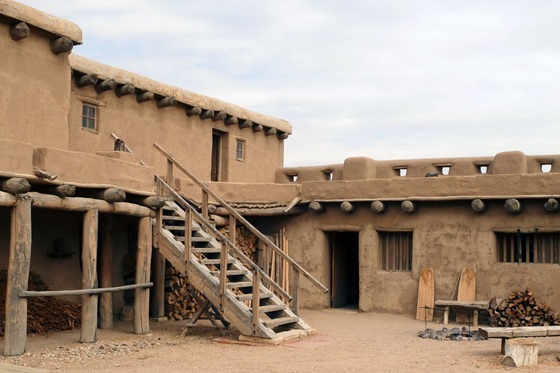 Bent's Old Fort, La Junta, Colorado, September 7, 2011.
After getting to Colorado on this trip, we spent a couple of days exploring around La Junta, Colorado.  I had done a bit of research Bent's Old Fort years before and it was one of the places I wanted to visit on this trip.
Bent's Old Fort (sometimes referred to as Fort William) is an 1833 fort located in Otero County in southeastern Colorado, USA. William and Charles Bent, along with Ceran St. Vrain, built the fort to trade with Southern Cheyenne and Arapaho Plains Indians and trappers for buffalo robes. For much of its 16-year history, the fort was the only major permanent settlement on the Santa Fe Trail between Missouri and the Mexican settlements. It was destroyed under mysterious circumstances in 1849.

The area of the fort was designated a National Historic Site under the National Park Service on June 3, 1960. It was further designated a National Historic Landmark later that year on December 19, 1960.The fort was reconstructed and is open to the public.