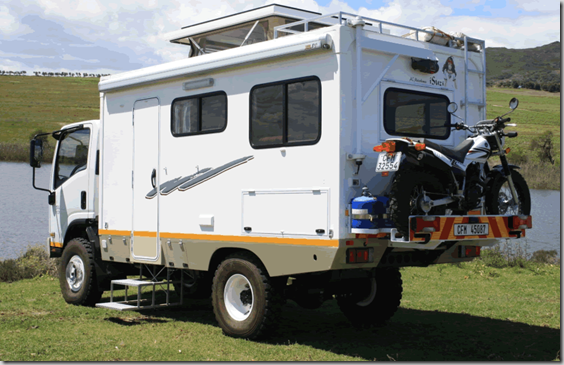 Named for the endangered Addax antelope of the Sahara, this off-road RV is built and sold for the South African motorhome industry.¬† It is built by AC Motorhomes, who has produced custom built motorhomes for over 14 years.¬† It can be produced on either the Isuzu NPS300 4×4 chassis cab or the Fuso Canter 4×4 chassis cab.
The Addax 4X4 offroad motorhome includes all the expected amenities and buyers can specify layouts to fit their needs.
For more off road RVs, see Haw Creek's Off Road RVs page.