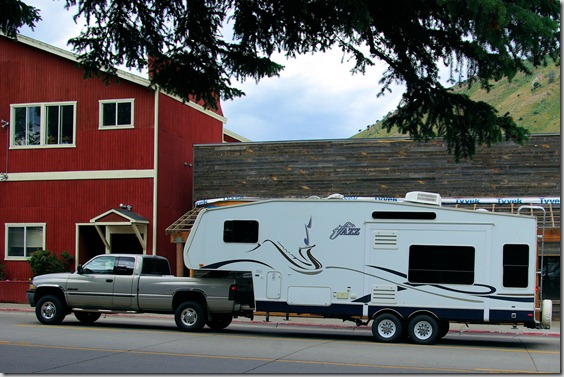 When we're traveling, I take a lot of photos of the places and things that we've seen. 
While we were in Jackson earlier this month, it occurred to me to take photographs of RVs in various settings as we travel to share here.
The RV in this photo is a Jazz fifth wheel, by Thor Industries,  with a Dodge Ram 2500 truck as a tow vehicle.  It is a headed towards the Jackson town center from the direction of Grand Teton National Park.