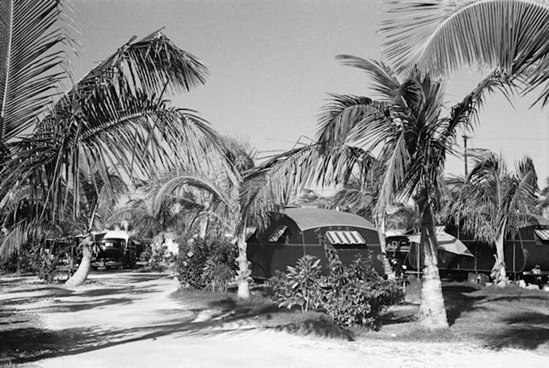 Scene in an auto trailer camp near Dania, Florida, where 200 cars are encamped. This is one of the better trailer camps in Florida. The rates are $5.00 a week, including electricity.
The photo was taken by Resettlement Administration staff photographer Arthur Rothstein in January 1937. It is in the Farm Security Administration/Office of War Information Black-and-White Negatives collection at the Library of Congress.
This photo and additional information may be found here at the Library of Congress.